Printing Industry
A Faster, Better Clean
Build-up of ink and grease on printing machinery can cause alignment problems and high scrap rates. In addition, clogging of vent slots and material build-up on other components can result in reduced print speed. Often, traditional cleaning methods to remove this build-up, such as scraping and wiping with chemical solvents, are delayed as long as possible to avoid lengthy production downtime. Dry ice blasting process allows safe and effective online cleaning in a fraction of the time of traditional methods.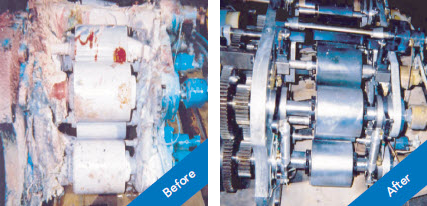 Discover Dry Ice Blasting
Contact Melbourne Dry Ice Blasting today by calling 0411 523 763 and speak with an industry expert who can choose the best cleaning solution for your application. Or fill in the quote request form on this page with your details and we will get back to you with an obligation free quote.