Building Restoration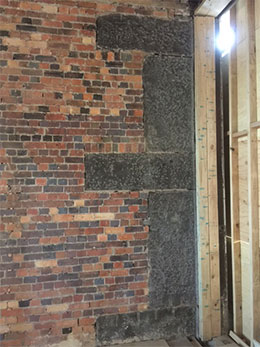 Dry Ice Blasting is ideal for restoring brickwork in heritage listed buildings as the process cleans the bricks while maintaining the integrity of the original surface.
We have worked with many Melbourne home-owners and builders on historical renovation projects. The gentle yet powerful process of dry ice cleaning removes build-up, paint and dirt on brick, stone and masonry to reveal the original and undamaged surface beneath.
Why use dry ice blasting for building restoration
Dry Ice Blasting is a non-abrasive cleaning method that is powerful yet gentle, making it ideal for restoration work. Dry ice blasting can safely remove mould, scum, paint, water stains and bird droppings from all types of surfaces, leaving you with an original and beautifully restored wall, fence or staircase in your home.
Environmentally friendly, dry ice blasting is non-toxic and leaves no secondary waste, making it a fast and efficient cleaning process that won't leave any chemical waste on your building site.
Contact Melbourne Dry Ice Blasting today by calling 0411 523 763 and speak with an industry expert who can choose the best cleaning solution for your restoration project.
Request a Quote