Sand Blasting (Garnet Blasting)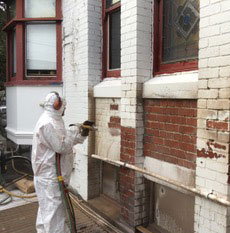 Garnet Blasting in an abrasive cleaning method ideal for removing rust and paint ready for repainting.
Garnet blasting can be used to clean and prepare a range of surfaces, including car bodies and parts, tiles, stainless steel, fences & gates and cast iron lacework.
Garnet abrasive is a sandblasting material derived from gemstone. Safe and non-toxic, garnet is more effective and environmentally friendly than sand, which is no longer used in blast cleaning due to OH&S concerns.
Contact Melbourne Dry Ice Blasting today by calling 0411 523 763 and speak with an industry expert who can offer the best cleaning solution for your project.
Contact us