Plastic Bead Blasting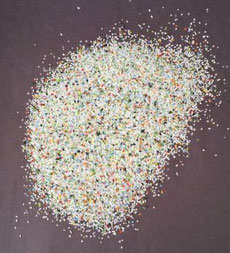 Plastic Bead Blasting is a dry, non-toxic process for stripping paint from almost any surface.
Plastic Bead Blasting is a popular blasting media for car restoration as the plastic media granules cut, shear and lift off paint without harming the base material.
An abrasive blasting method, plastic media blasting won't harm delicate panels and is non-corrosive and safe for all metal, stainless steel, fibreglass and plastics.
This media is also highly successful in the restoration of period brickwork with minimal damage to the substrate.
Melbourne Dry Ice Blasting offers a fully mobile plastic bead blasting service across Melbourne. With our specialist equipment and expert team, we'll come to your garage, factory or home and carry out plastic bead blasting promptly and safely.
Contact us