Mould Removal Melbourne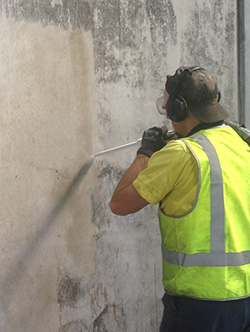 Mould Remediation with Dry Ice Blasting
Dry ice is very effective in source removal of mould from building materials. Dry ice blasting is only one component of the full remediation works required. MDIB is an accredited mould remediation specialist which uses the "IICRC S520 Standard for Professional Mold Remediation".
MDIB has done many large mould remediation jobs with successful results. We follow the guidelines of the IICRC S520 standard that the only way to remove mould is source removal and does not endorse any chemicals.
Our specialists can help with all of your mould remediation requirements from scope of works, hire of equipment, complete mould remediation, and verification testing.
Contact us