Smoke, Soot & Fire Restoration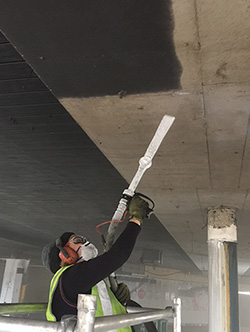 Dry Ice Blasting is a safe and highly effective way to clean fire and smoke damaged buildings.
Melbourne Dry Ice Blasting is well known in the insurance industry for our work on commercial losses. Dry ice blasting easily removes soot without leaving any moisture, making it an efficient and fast cleaning process.
Dry Ice Blasting removes charred wood, soot and neutralises the odour left behind after a fire
An environmentally friendly cleaning method, dry ice blasting leaves behind no water waste and eliminates the need for hazardous cleaning chemicals.
Concrete tilt panels, steel beams, brickwork and wood can all be returned to their original condition using dry ice blasting.
Contact Melbourne Dry Ice Blasting today by calling 0411 523 763 and speak with one of our experts about fire restoration with dry ice blasting.
Contact us